The ''Truth'' Is the Over-Lord of All
Balbir Singh Sooch Facebook-1

Balbir Singh Sooch Facebook-2
Why is there unruliness in the legal profession in India?
Navjot Kaur Sidhu could be as acceptable Chief Minister of Punjab
Punjab's Expectation from the AAM AADMI PARTY (AAP)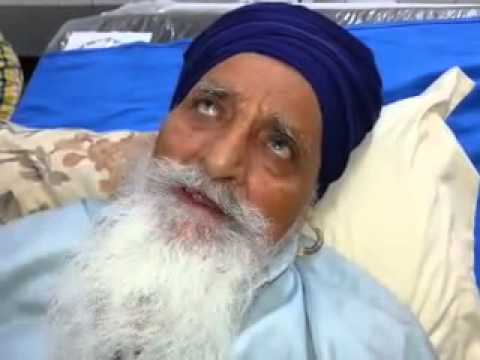 True Human Rights Activist –Bapu Surat Singh Khalsa being killed soon
SIKH VICHAR MANCH: A UNIQUE PLATFORM-FORUM FOR JUSTICE!
सिख विचार मंच: न्याय के लिए एक अनूठा मंच
Sikh Vichar Manch A Thought Provoking For Justice and An Eye Opener Forum
The Economic Growth and The Communal Polarisation in India
RSS rules in new BJP team:



What a False Gift of honour, 'People's Party of Punjab' by Manpreet Badal to Punjabis especially Sikhs?
ਲਾਲ ਚੰਦ ਯਮਲਾ ਜੱਟ ਜਿਵੇਂ ਡਿੱਠਾ, ਸਮਝਿਆ ਤੇ ਪੜ੍ਹਿਆ

-ਭਾਰਤ ਦੀਆਂ ਘੱਟ ਗਿਣਤੀਆਂ 'ਚੋਂ ਉਭਾਰੇ ਆਗੂ ਨਿਕੰਮੇ ਹੀ ਨਹੀ ਹੁੰਦੇ ਸਗੋਂ ਘੱਟ ਗਿਣਤੀਆਂ ਲਈ ਹਮੇਸ਼ਾ ਨੁਕਸਾਨਦੇਹ ਸਾਬਤ ਹੋਏ ਹਨ


Ludhiana Police Commissioner orders inquiry into collection of Goonda Tax by Punjab Police
-God Acceptable to All, But Not gods
-Why Do Judges Commit Arbitrariness and Lawlessness?
-The State Must Change Sincerely Its Attitude Religiously

-Are We Near To The Truth? ਕੀ ਹੋਇਆ?

-How To Avoid Religious Conflict Within!
-A Political Analysis of Church- Religion and Its Headmen
-The Indian Democracy under Shade of Terrorism
-Nepal-Highlights of the Common Nationalist Agenda
-Guru Tegh Bahadar, An Ideal Human Being
-"Bhindranwale Was An Evil Man"
-Whether there is a difference between the Khalsa and the Sikh?
-Ludhiana, Polluted Water-Ludhiana in Troubled Waters
-Remembering My Teacher - Harbhajan Singh 'Halwarvi'
-Sikh Community Waiting for Justice
-Is A Separatist Struggle A Freedom Movement Or Terrorism Who will Decide And When?
-State Terrorism - LTTE Tigers and Khalistanis
-Sikh definition and Jathedar Bhai Ranjit Singh-Sikh Vichar Manch
-Constituent Assembly Election: NEPAL-Historical Polls
(A Memorable Report of International Observers Team)